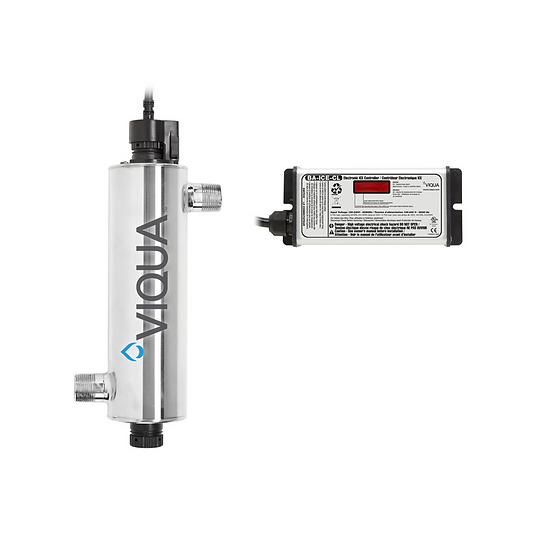 Ultraviolet Light Water Filters
Private water source can be susceptible to contamination from various contaminants including harmful bacteria such as E.coli & coliforms. These microorganisms can cause a range of illnesses, especially affecting vulnerable populations such as children, the elderly, and those with compromised immune systems.
Bacteria can enter your well water from surface sources such as sewage, septic systems, and agricultural runoff. Heavy rainfall, flooding, or inadequate well construction can exacerbate this risk. Bacteria can also find their way into your well water through well equipment, including pumps, pipes, or casings, if they are not properly sealed and maintained.
UV water filters, or ultraviolet water filtration systems, are a state-of-the-art solution designed to safeguard your well water and protect your family's health. You no longer have to worry about waterborne bacteria impacting your health.
Why Choose UV Water Filters?
Experience the difference of crystal-clear, pure well water with Hydrotech's UV Water Filters. Say goodbye to concerns about waterborne contaminants and enjoy the peace of mind that comes with safe, clean, and clear well water.
Powerful Water Purification
Ultraviolet (UV) water filtration is a proven and efficient method to disinfect water. UV light effectively eliminates harmful bacteria, viruses, and microorganisms, ensuring that your water is free from potential health hazards.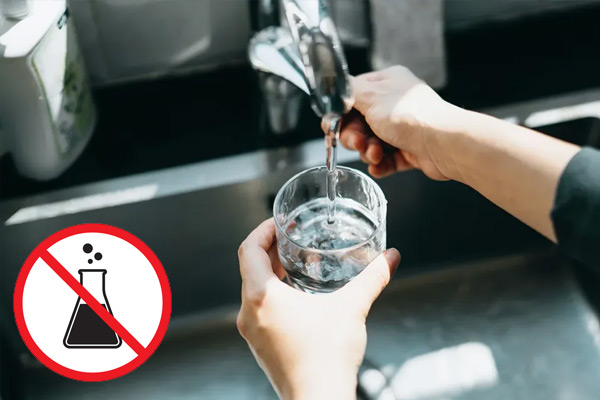 Chemical-Free & Eco-Friendly
Unlike chemical treatment methods such as chlorination, UV filtration doesn't introduce any chemicals or by-products into your water. It's an environmentally friendly and natural way to purify your water.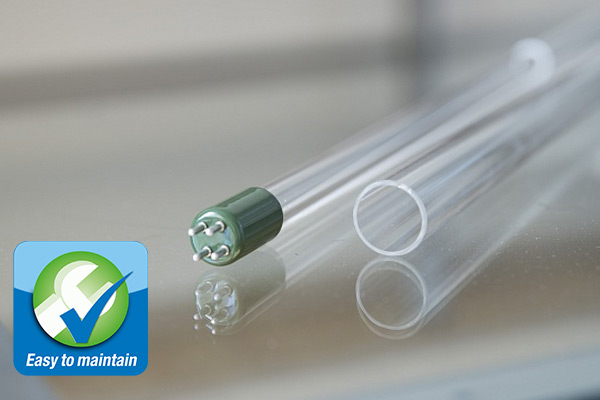 UV systems are cost-effective to run, with low energy consumption and minimal maintenance. They offer a sustainable and economical solution for long-term water purification.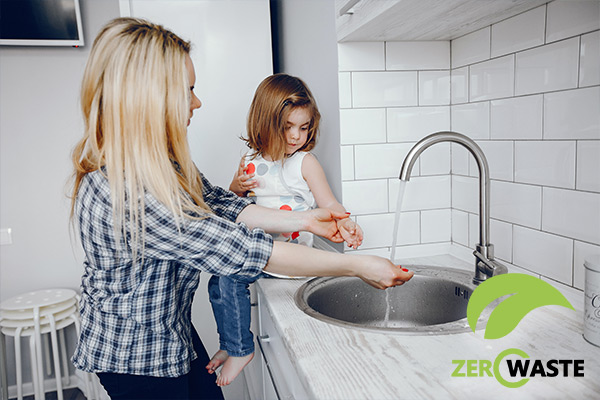 UV water filters provide a continuous, reliable, and instantaneous treatment process without any waste. They don't require additional contact time, ensuring your well water remains safe and clear.
What Can UV Light Filters Remove?
UV water filters are highly effective in disinfecting water by inactivating microorganisms by disrupting their DNA. Ultraviolet technology can easily remove these pathogens present in water:
E. coli
Cryptosporidium
Giardia
Dysentery bacilli
Coliforms
Salmonella
Mycobacterium tuberculosis
Streptococcus
Hepatitis B
Cholera
Algae
Fungi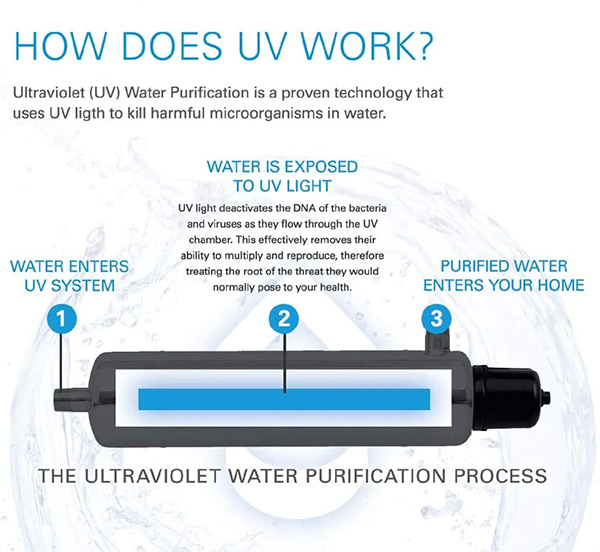 Grants to Remove Bacteria from Water
You can save upto €1000 on the cost of treating water from your private source. Well treatment grants are available under Rural Water Programme for carrying out of improvement works to a private water supply. If your house is more than 7 years old and you cannot be connected to a public water source, you may qualify this grant.
Over the years, Hydrotech Water Services have helped several homeowners successfully avail this grant by assisting them in application process. To know more about the well grants and to see if you qualify, reach out to our team and we'll be happy to assist you.
Why Choose Hydrotech Water Services?
At Hydrotech Water Services, we bring you the latest in UV water filtration technology to ensure the highest standards of well water quality. With nearly 20 years of experience, we're a trusted name in well water treatment in Ireland. Our UV systems are equipped with top-quality UV lamps that ensure reliable and effective disinfection.
Contact us today to explore our UV filtration options and take a significant step toward ensuring the well-being of your loved ones.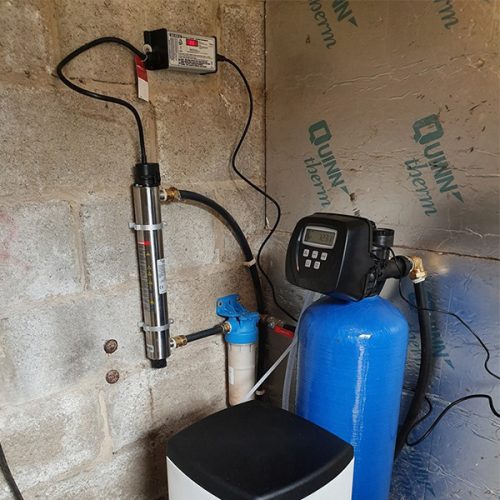 Frequently Asked Questions